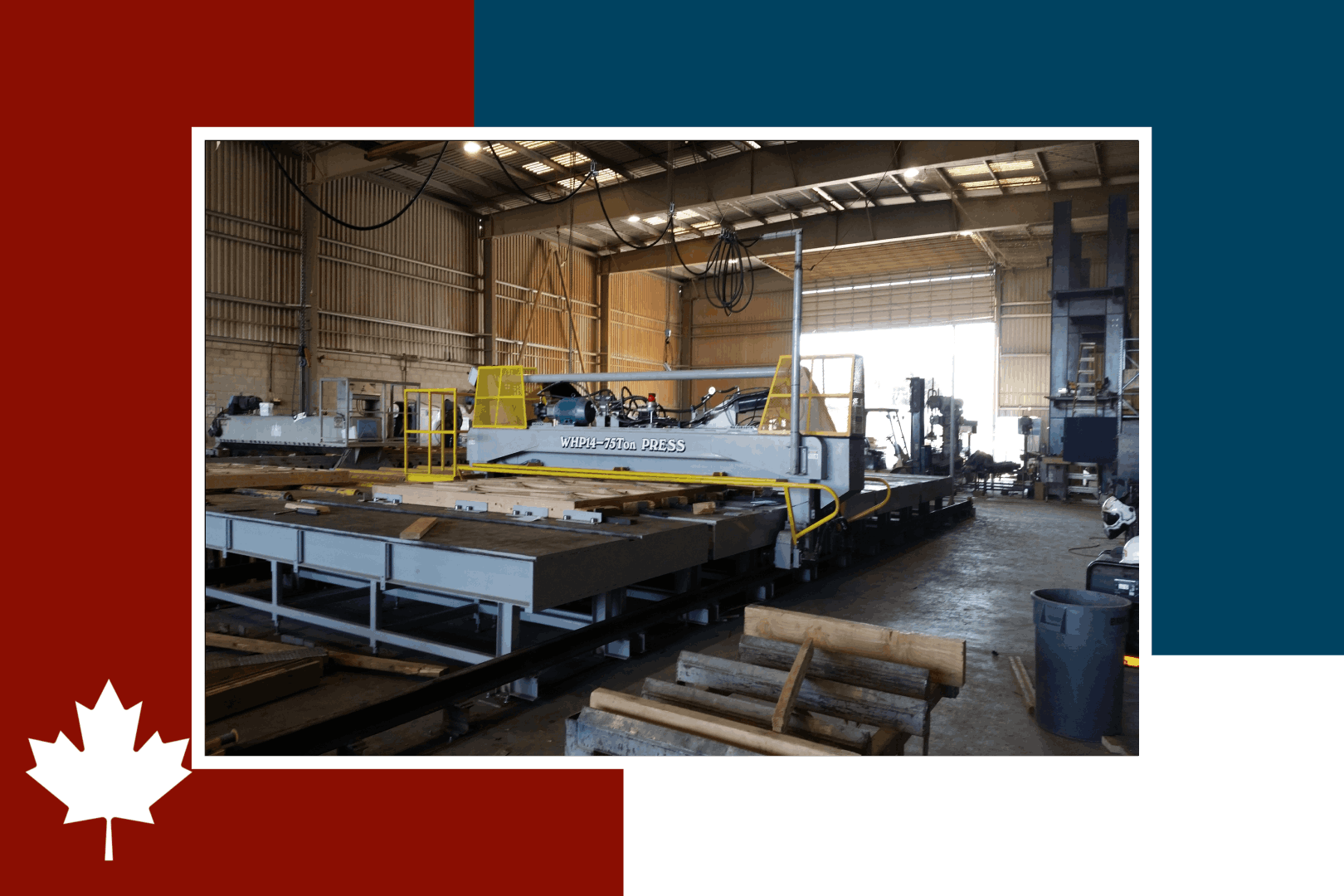 Structural Wood Component

Manufacturing Specialists
Building on years of experience in the industry, we specialize in manufacturing for the structural wood component industry. Our leading-edge machine product line includes roof truss, floor truss, conveyor systems, and stackers.
From the initial consultation to the design-build phase, our focus is finding opportunities to optimize and automate your manufacturing systems.
Custom Product Without the

Custom Price
Our semi-custom solutions allow you to specify changes and modifications to fit your needs within a set of parameters, giving you the benefit of customization without the custom price.
Our customization options allow for variations in orientation, material flow, size, dimensions, and machine footprint to ensure better system integration.
Parts and Service for All Makes and Models
We pride ourselves on our service for all types of Truss gantry presses (Alpine C4, MiTek Roof Glider, Pacific Automation, CFM Stealth, Tee-Lok, and Robbins).
We also have extensive experience with Hydraulic Presses (Auto8/10, Ultra Mobile Home Presses, Kick-Leg Presses).
Saws are no strangers to us, from component saws to linear saw (Cyber Saw, TimberMills, Alpine ALS, Hundegger, Spida Saws, and Speed cut).